Do you have multiple computers running iTunes and want to have same podcasts available on them? Or do you want to share your podcast list with friends? iTunes allows you to export podcast information so you won't have to manually re-subscribe to the podcasts you'd like to share.

To move your podcasts to another computer running iTunes or to different software, such as Juice,  just save your podcast list in OPML format. OPML is an open source XML standard for storing data.
To save the information from iTunes, Right-Click on Podcasts in the left pane and select Export Playlist…
When prompted, give the file a name, where to save and select OPML as the file format.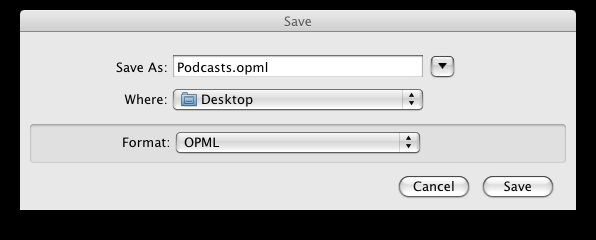 Now you can take the file, move it to another computer or import it into a different podcast software application, all without having to re-subscribe to your favorite podcasts individually.