Do you use Firefox as your primary desktop browser and need a simple way to sync those bookmarks to your iPhone or iPod Touch? Since Safari is the only browser available on the iPhone or iPod Touch you either need to manually create the bookmarks manually or do without, but there is an easier way.

1. On your desktop, open Firefox.
2. Export your bookmarks, by clicking Bookmarks > Organize Bookmarks
3. Click Import/Export Options button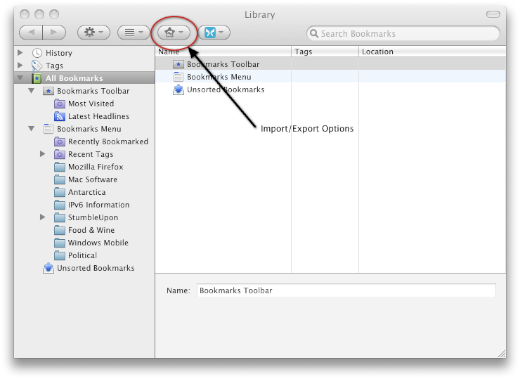 4. Select Export HTML…
5. Save as bookmarks.html to the Desktop
6. Open Safari and select File > Import Bookmarks…
7. Double-click bookmarks.html from your desktop and your Firefox bookmarks will be imported.
8. Connect your iPhone or iPod Touch to your computer.
9. Select the device in the left-hand side window of iTunes
10. Click on the Info tab and under the Web Browser section make sure Sync Safari Bookmarks is checked.
11. Click Apply and iTunes will sync your device.
Now all you Firefox bookmarks from your desktop will be created within Safari on your iPhone or iPod Touch.
What tools or tricks do you use to sync multiple computers or devices with information? Let us know.