Have you noticed if you are using IMAP in Apple Mail that you do not get the "new message sound" every time you get a new email? Well, this has been an issue in Mail since the initial release of OS X 10.5, but it has never been addressed by Apple.
If you want an alert there is a easy workaround that will give you that alert whenever a new message arrives.
—

The workaround is very simple and all you need to do is make a single change in the Mail Preference settings.
To get started, start Mail and open Preferences., then goto Accounts > Advanced.
Uncheck the Use IDLE command if the server supports it box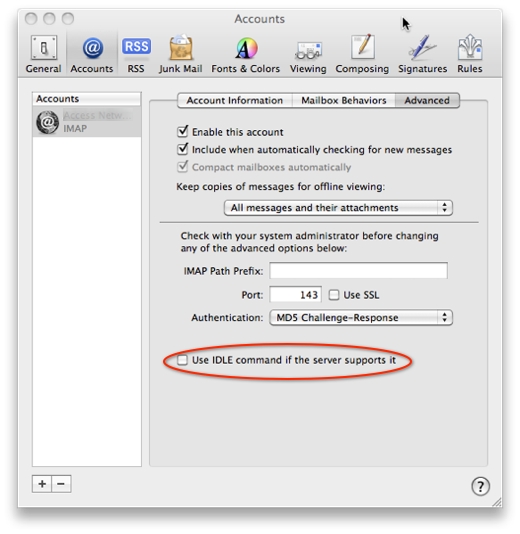 Exit Preferences. Confirm the change to the settings and exit Mail.
Restart Mail and from now on you will get an alert whenever a new message arrives.