Did you know that you can do a Spotlight search of your Time Machine backups to find past versions of files that you may have lost or deleted? Spotlight normally searches for current versions of files on your Mac, but using Time Machine you can go back in time and find previous versions or files that you may have deleted.
—
—
To search your Time Machine archives for an item, start the Spotlight search in Finder and enter your search term.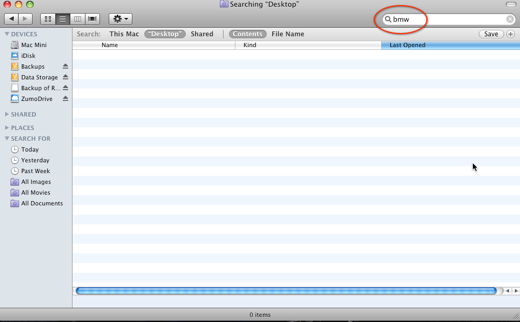 If the item isn't found, click the Time Machine icon on the Dock.
The Time Machine galaxy will appear with the Finder window, labeled "Today (Now)" including your search term in the Spotlight field.
To start the search of past archives, click on the back-in-time arrow. Time Machine will search back in time until it finds the item or items matching your search term. To search for earlier versions, just click the back-in-time arrow again until you find the version you are looking for.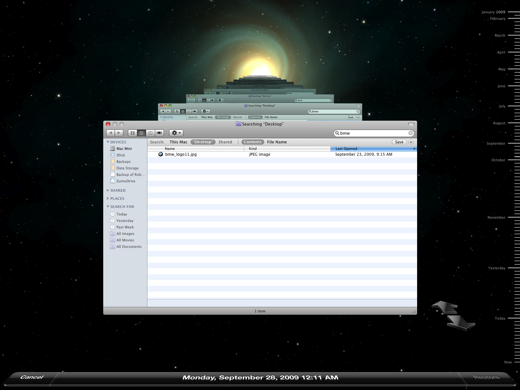 Once you've found the item, just click the Restore button on the lower right-hand side and the item will be restored to the folder where the file was located.