Are you planning on buying an iPad when released? Have you really thought about if you really need 3G? Well, there's a way to get 3G connectivity along with more flexibility and capabilities for your mobile computing needs and not locking yourself in to just the iPad.
The iPad is coming soon and is all the buzz since Apple announced it several weeks ago. There will be a total of six different models, based on storage capacity and wireless options. The base models will come with WiFi in either a 16GB, 32GB or 64GB version, while the "premium" models will have both WiFi and 3G with the same storage options.
AT&T will be the 3G carrier and we all know their storied history with the iPhone, especially in certain metropolitan areas across the country. So, if you want the 3G iPad you'll have to use AT&T, or do you?
If you are a true mobile warrior and want flexibility and the ability to use either the Verizon or Sprint data networks with both your iPad and laptop, then why not consider purchasing the MiFi Portable Hotspot.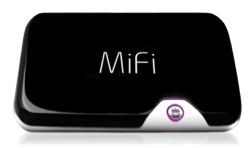 The MiFi is a portable 3G Router/Hotspot available from either Verizon or Sprint for use on their cellular network. It provides connectivity to their networks along with acting as your own personal wireless hotspot for up to 5 devices. The device is about the size of a deck of cards and weighs less than 100 grams and easily fits in your pocket, or in your laptop bag.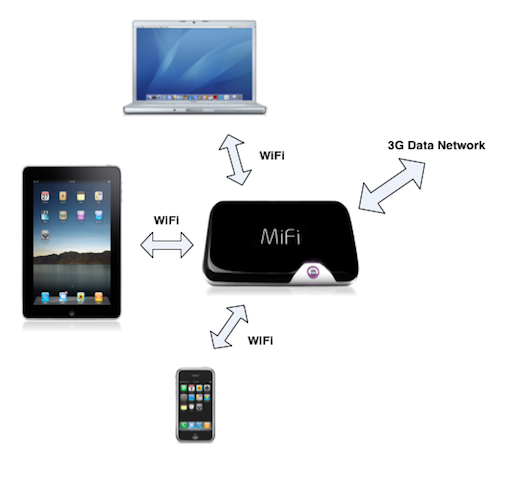 So, you're thinking, "Won't I need to sign a contract with a carrier to get a MiFi?". Yes, but consider just some of the advantages and benefits.
1. You can buy the lower cost WiFi only versions of the iPad
2. MiFi will allow you to use 3G access from your iPad via WiFi
3. You will also be able to use 3G from your laptop when on the road
4. You are not limited to or require multiple 3G modems or built-in options
I'm currently in limbo on an eBook reader (Nook or iPad) and if I decide to purchase the iPad, this is the route I will be taking in order to get 3G acces.s
The MiFi is currently available from either Verizon or Sprint and does require a contract and data plan, but does give you more flexibility for your mobile data communications needs.