Both Stacks and Trash get some new functionality and features, with Trash bringing back a feature from OS 9, while Stacks introduces folder navigation.

A feature that many old-time Mac users missed when OS X was introduced was Trash's Put Away feature. In Snow Leopard, Apple introduces Put Back, which like the name suggests takes items in the Trash and "puts them back" where they were originally located. Keep in mind, if you've emptied the trash you'll have to use your Time Machine backup to retore the files.
To use the Put Back feature, open the Trash window: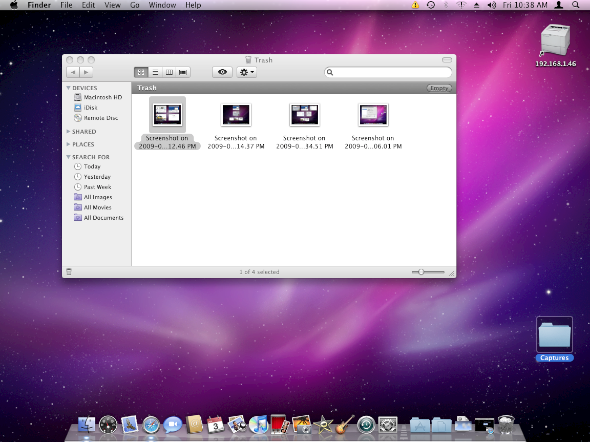 Right-click on the item(s) that you'd like to retore to their original location: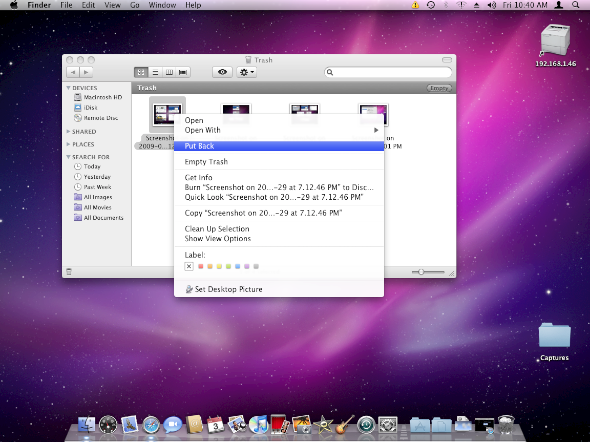 Click Put Back and the file(s) will be restored. In our example, the file was originally located on the Desktop: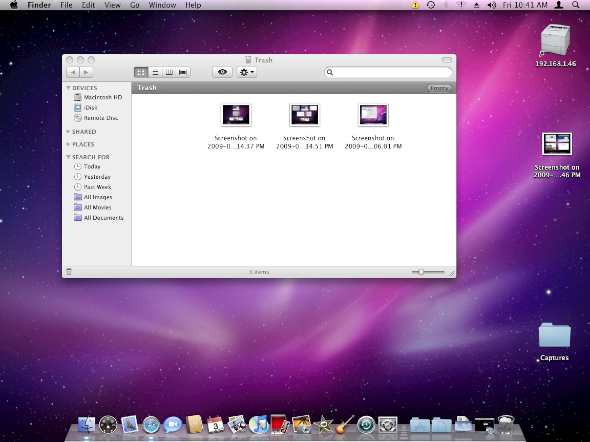 A feature in Stacks that was originally omitted from Leopard was folder navigation. Well, it has been added in Snow Leopard.
To view a folder's contents in Stacks, simply click on the folder and its contents will open in a new Stacks window instead of a regular Finder window.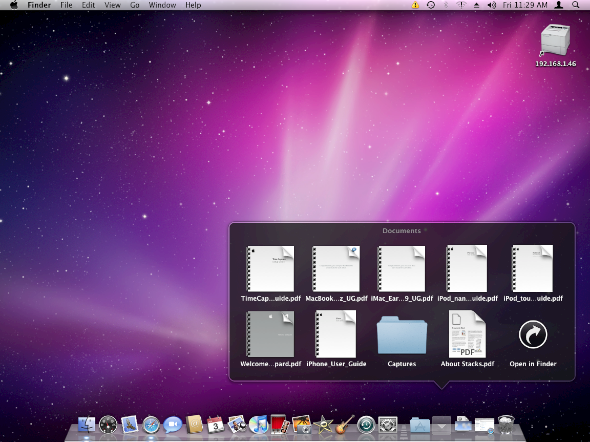 You can then go back to the parent folder by clicking on the arrow located in the upper left-hand corner of the window.
Pic 08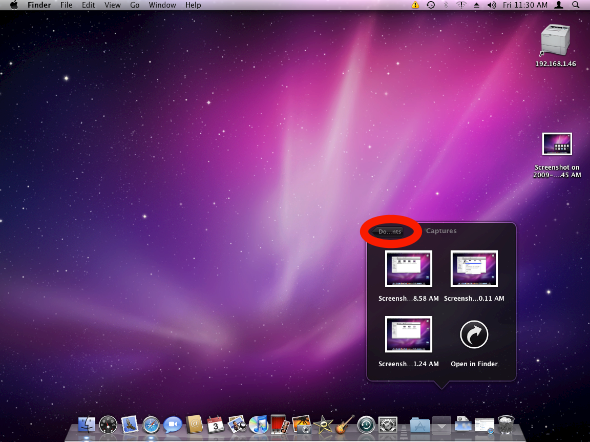 If you know of any new, additional features in the upcoming release of Snow Leopard, leave us a comment and we'll write about it in a future article.