After many months of waiting TweetDeck is finally available on the iPhone. It is available for free and is available in the App Store.
Like its big brother on the desktop, TweetDeck for iPhone also makes use of customizable columns for tweets, replies, direct messages and searches. To move between columns, just swipe between them and tap to make any column active.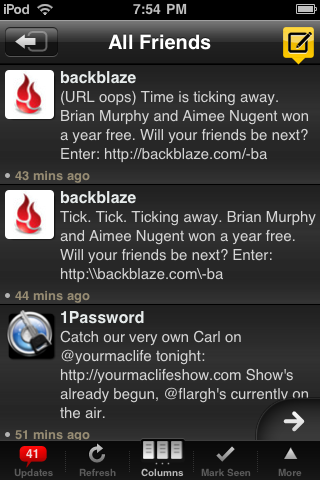 Clicking on a specific tweet brings up the details pane, which allows you to reply, retweet, send DMs, email tweets and even mark as a favorite. An additional benefit of TweetDeck is the ability to use multiple Twitter accounts, with each one in its own dedicated column.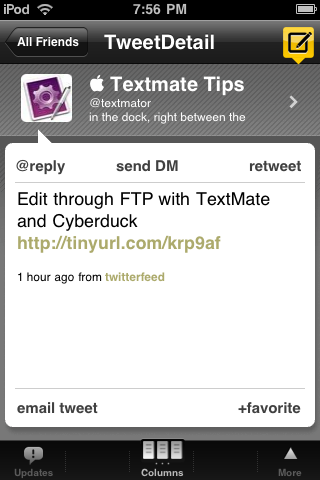 TweetDeck also allows the setup and creation of groups, where you can group related friends together and even setup custom searches. The application also allows you to tweet photos using Twitpic or YFrog and even provides URL shortening.
If you are already a user of their desktop application, the iPhone application will sync with the desktop version allowing you to stay up-to-date both with the desktop version and on the road using the iPhone app.