Do you need time tracking and billing software for your small business? For many small businesses this usually meant using QuickBooks on a PC. But what do you do if you use a Mac and QuickBooks Mac is overkill for your business? Well, TimeNet from AppleSource may be the answer to your needs.
TimeNet is a powerful, yet simple to use time tracking and billing application for your Mac, that helps you run your business financials efficiently. The software provides tools track hours, manage projects and employee tasks, prepare invoices, track mileage and expenses all fully networkable and integrated with iCal and Address Book.
When you start the application you are presented with a window listing all your clients.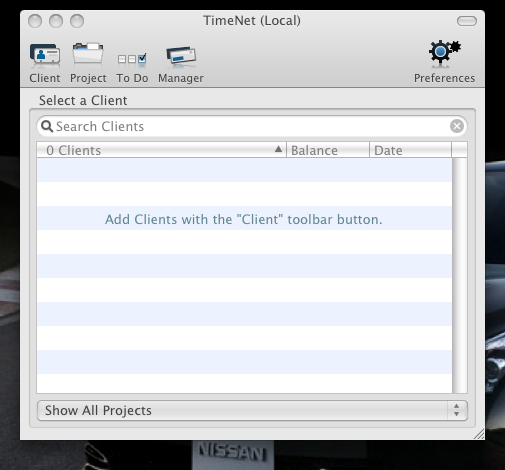 To create a new client, just click the Client button on the toolbar. A form will be displayed and you can provide all the specific information.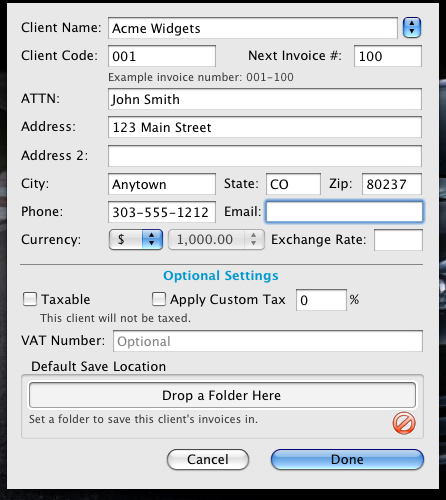 Before beginning tracking time and expenses, you will need to setup employees, charges and customize company information under Preferences. Charges can be either be created as Hourly or Flat Fee Charges.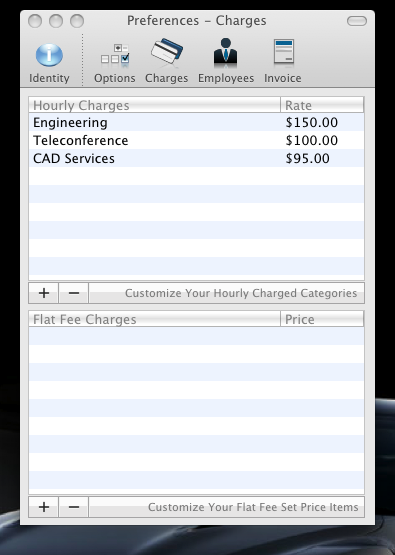 Once defined, you can then setup Client projects and begin tracking time and expenses. You can either manually add task times or use the built-in timer function. Expenses can be entered manually and you can get instant reports and snapshots of time and expenses related to the task.
Once a project is completed and you are ready to invoice the client, just click the Invoice button and the invoice will be created. The invoice can be customized or even printed on pre-printed forms.
Multiple projects and clients can easily be managed. Invoice paid status is displayed, along with the ability to create reports and export data easily. There are many more features which make TimeNet a very useful application for doing time tracking and billing for you small business.
TimeNet costs $39.97 and can be downloaded from the AppleSource website.
Mac OS X Snow Leopard: The Missing Manual