Need an iPhone application to help you save money and get the best deals this Christmas season? Well, ShopSavvy from Big in Japan for your iPhone could help you find those deals. Or can it?
ShopSavvy is an iPhone app that has been a long time in coming. Android has had the capability to scan barcodes basically since its release. But the limitations of the 2G and 3G iPhone camera severely limit the usefulness of this app on those devices. I tested ShopSavvy using an iPhone 3G and had limited success.
When you start ShopSavvy the camera is activated with a "red laser" guide to help you line up the barcode. Depending on the barcode, lighting and your steadiness the app will beep, confirming that it has captured the barcode.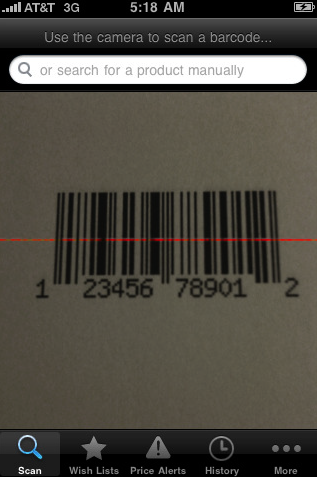 I attempted to read the barcodes on several items, including various copies of Apple software (tiny barcodes), other software packaging and wireless router package. The small size of the barcodes on the copy of iWorks and lack of autofocus on the iPhone 3G made that unreadable. The barcode was read on the Intuit QuickBooks packaging, but could not be found by the app and the large barcode on the D-Link router was easily read and the product found.
After the barcode is read, the app will search its database and display the pricing information for the item found on the web and locally.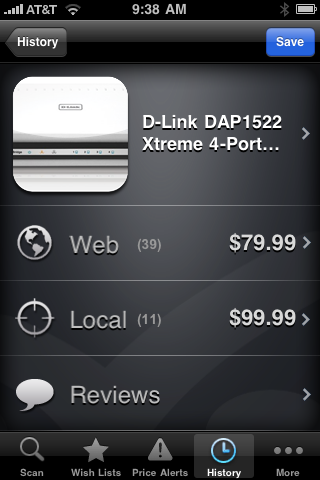 Clicking on Web show you the retailers and prices at those retailers.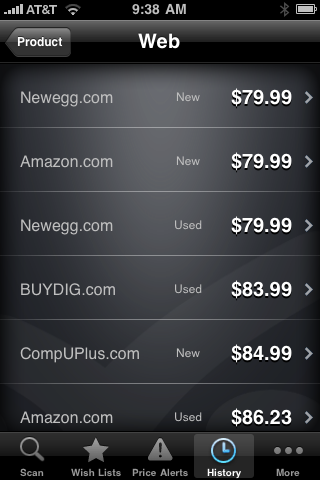 Local shows you stores in your area and their prices for the item, along with the ability to map those locations. The app uses your location based on the iPhone's location services.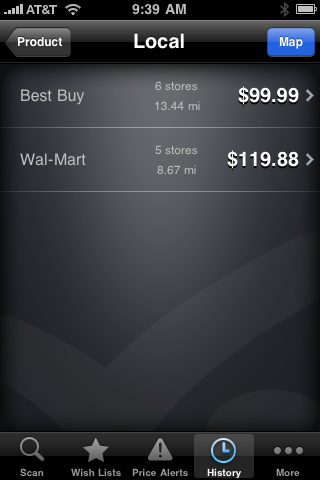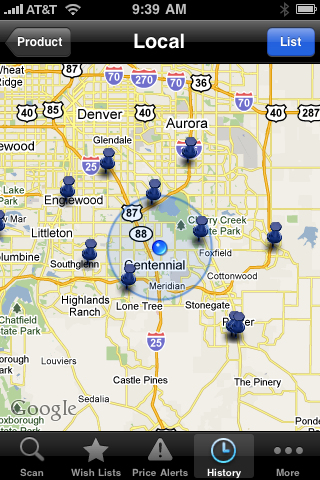 All-in-all the concept and functionality of ShopSavvy is excellent, but as noted above, the lack of autofocus in the iPhone 2G/3G don't make this app very useful for those devices. If you have used this app with the iPhone 3GS, please let us know by leaving a comment below.
ShopSavvy is available now from the App Store and is free.