Did you ever want to know which applications are using your Internet connection? How about how much data is being uploaded or downloaded during a period of time? Well, Rubbernet can provide you with that information quickly and easily.
Rubbernet is an application developed by Conceited Software that gives you a real-time network dashboard allowing you to monitor your network connections.
After starting the application and selecting the Mac to monitor, you will be presented with a Summary page, showing all your connected apps, connections, processes and users that are using the network connection.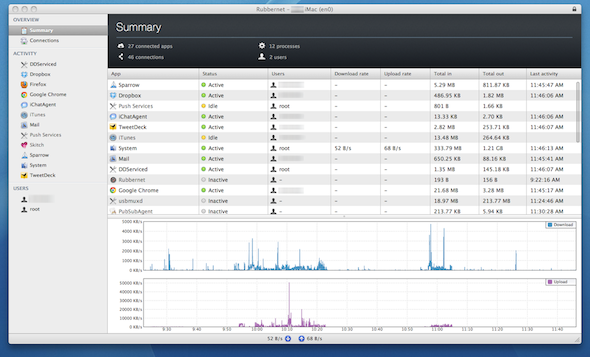 From the Summary screen you can see the application, its current status, Download and upload rates, last activity and the total volume of data both in and out.
To drill-down and look at a particular app, just click on the app name in the left-hand sidebar.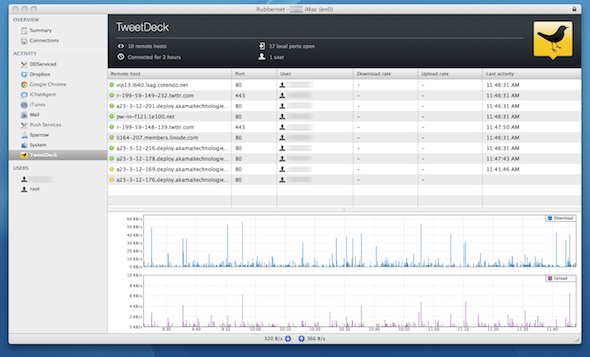 This screen will give you the remote host or local computer connected to, port number and the volume of data, along with the last activity recorded.
Selecting Connections from the side-bar gives a complete breakdown of all the active connections from your system, including both Internet and local network connections. So, if you are troubleshooting a network issue, this will show what other hosts your computer is "talking" to or if an app is "calling home".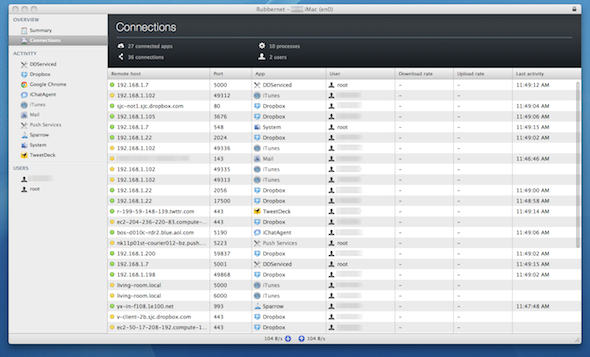 Rubbernet also allows you to monitor other systems on your network through the use of a daemon that you can install on those hosts. Selecting New Connection from the File… menu will show you all hosts on the local network that is running the daemon. Selecting another host will open up the same type of summary window and allow you to remotely monitor that system without having to leave your desk.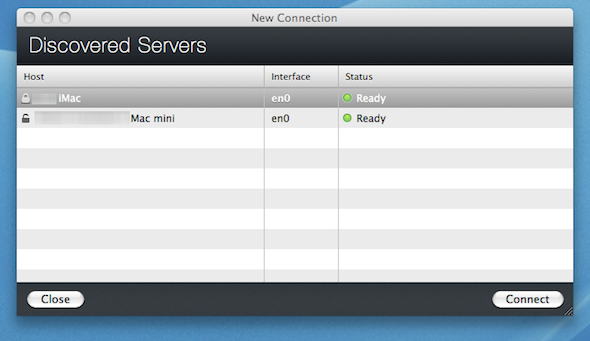 I've been running Rubbernet for almost two days now and find it particularly useful in showing me what apps are doing and how much data they truly are "pushing" onto the network. I foresee it being very valuable in the future when I may need to troubleshoot any network problems that may arise.
Rubbernet is available directly from the Conceited Software website for about $40. There is a free trail download available, so you can try before you decide to buy it.
Side-note: Rubbernet is currently available as part of the MacLegion Winter 2011 Bundle. Bundle information can be found at the MacLegion website.