Yes, I know the iPad doesn't have a camera. So, why would you need a photo editing app? Well, if you like to carry all or a portion of your photo library on the iPad, like I do, you now have the ability to easily work with your photos using PhotoPal from MacPhun.
PhotoPal from MacPhun is a full featured photo editing app with an easy to navigate interface, powerful tools and great effects and filters making it the one photo editing app you should have on your iPad. Some of the tools include red eye removal, spot healing, cropping, resizing and too many to name here. Other nice features include framing, vignettes and the ability to share your photos on Flickr, Facebook and Twitter.
Upon opening PhotoPal you are presented with a menu that allows you to select a photo from your iPad Photo Album, from the PhotoPal Docs folder, your last session or the Clipboard.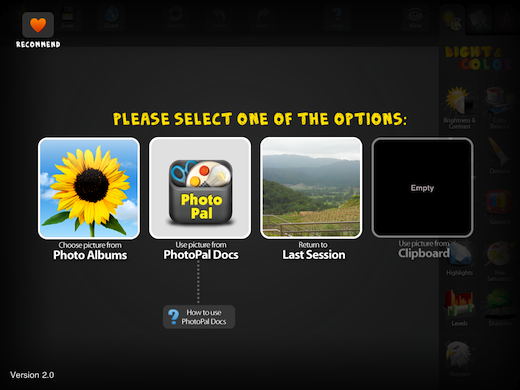 Once you are editing a photo, you have the choice of tools and effects from three different menus for the numerous tools, editing options or effects.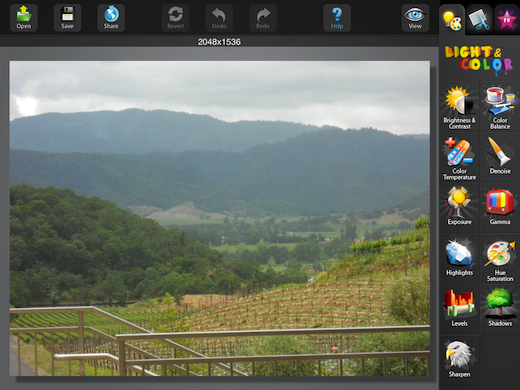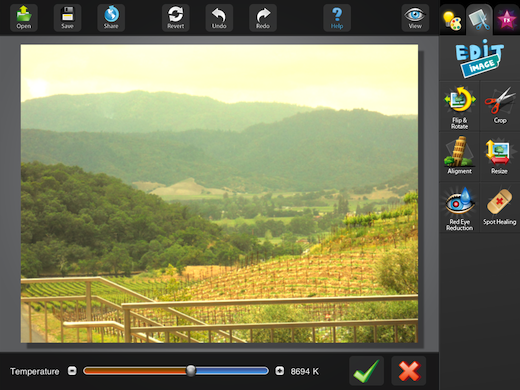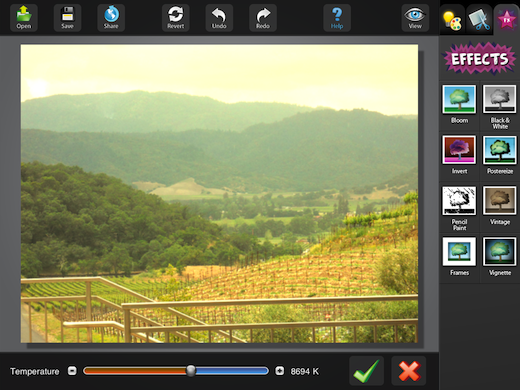 Using the tools is straightforward and easy using the controls and sliders included at the bottom of the editing page. Unlike many editing apps, this gives you ultimate control in how you want your photos to look.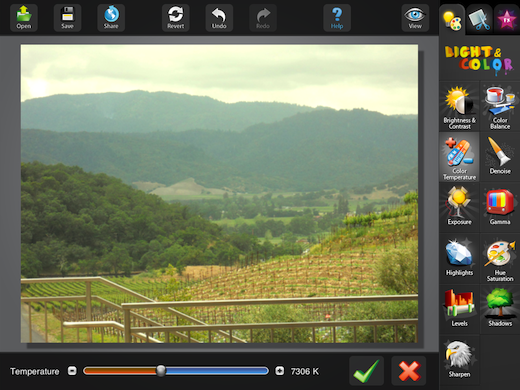 The effects options give you the ability to alter your photos using different effects to give your photo that unique appearance. Again, using the sliders and controls, you can customize just the way you want.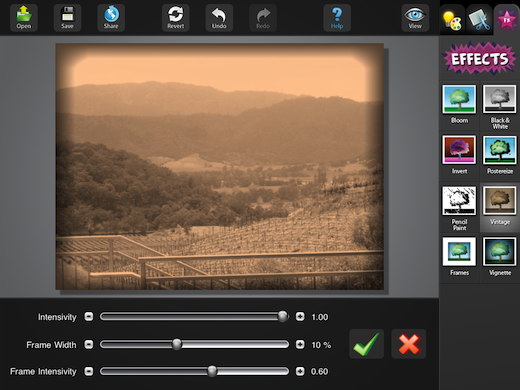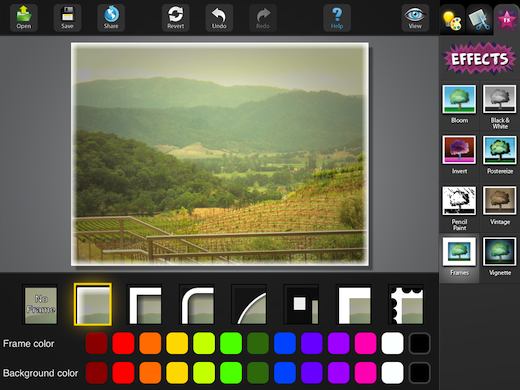 Sharing options let you e-mail or share your photos on Flickr, Facebook and Twitter simply by clicking the Share button from the top menu.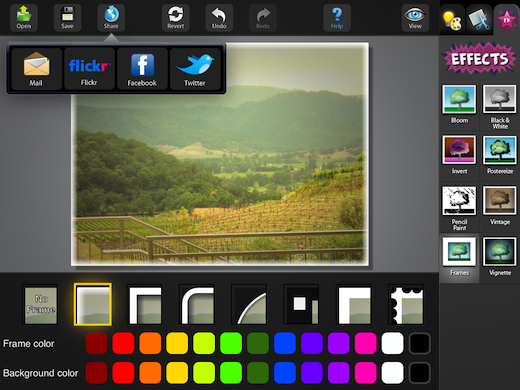 Once you have finished your edits, besides sharing, you can either save your photo back to the iPad Photo Album, the PhotoPal Docs folder or the Clipboard, allowing you to easily paste it into any other app.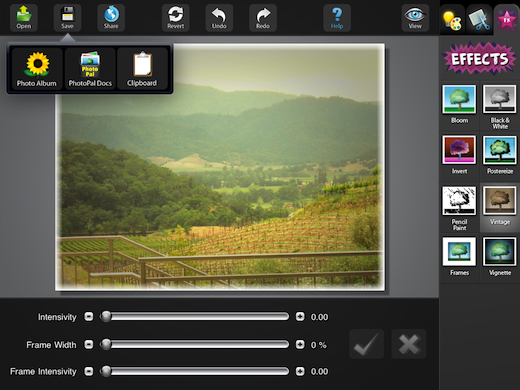 And if you get stuck anywhere in the app, just tap the Help button on the top menu and context-sensitive help will appear giving you a complete description of the effect or tool that you are trying to use.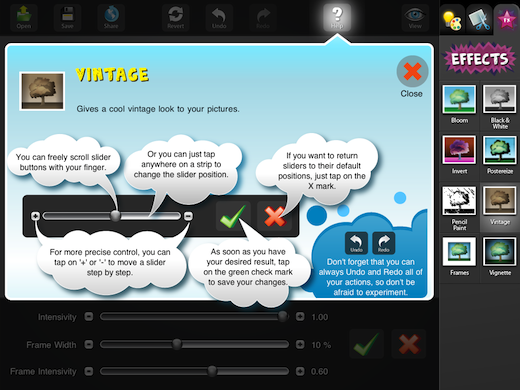 We've looked at numerous iPad photo editing apps over the past several months and have reviewed several, however to date PhotoPal seems to be one of, if not the best that we have seen. With its full range of photo editing tools and photo effects, it should be in your photo editing toolbox on the iPad.
The app is available in the iTunes App Store and costs $3.99, well worth the price if you find yourself editing and enhancing your photos.

.