Photogene for iPhone has been around for a while now and provides some great photo editing tools to the iPhone. Recently the developer, Mobile Pond, released a version specifically designed for the iPad.
Photogene for iPad was designed to take advantage of the large screen and the more powerful processor of the iPad, making it a perfect photo editing tool.
Photogene for iPad gives you the ability to:
- Enhance photos by adjusting color, color levels, exposure, contrast and saturation
- Apply filters
- Crop, straighten and rotation of photos
- Add special effects, such as text balloons and frames
When you start Photogene you can either select a previously opened photo or select any photo from your photo library.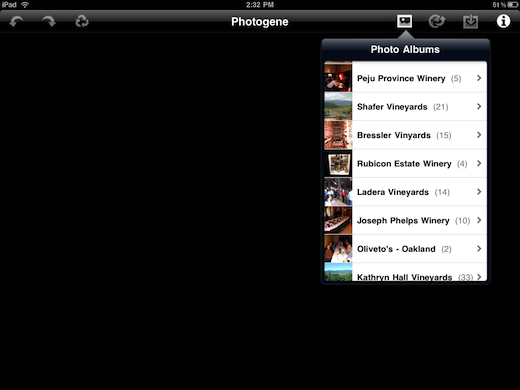 Using the convenient placed menu buttons on the bottom of the screen, you can select the various editing tools and make your desired edits and changes to the photo.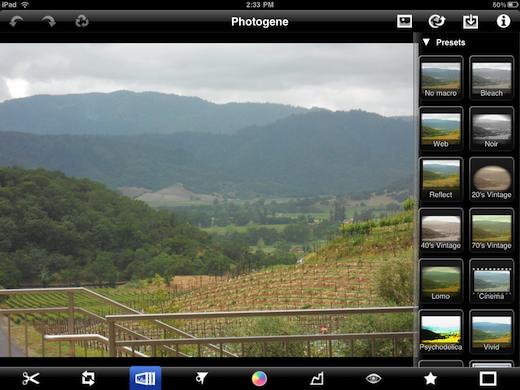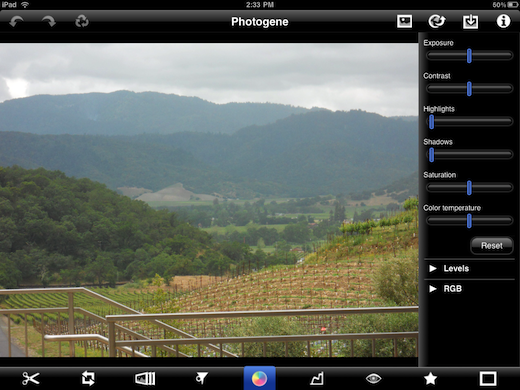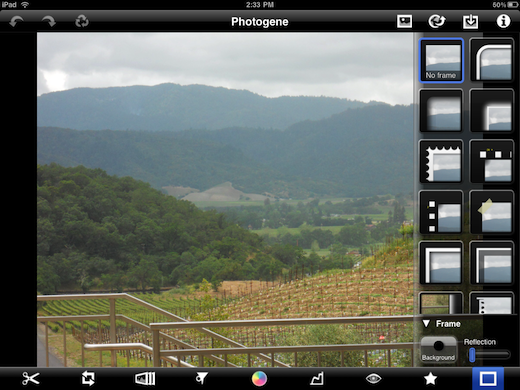 Once you are done with your edits and modifications, Photogene's Share menu provides the ability to upload your photo to various social networking sites, such as Twitter, Facebook and Flickr, along with uploading to an FTP server, copying to the clipboard or emailing the photo.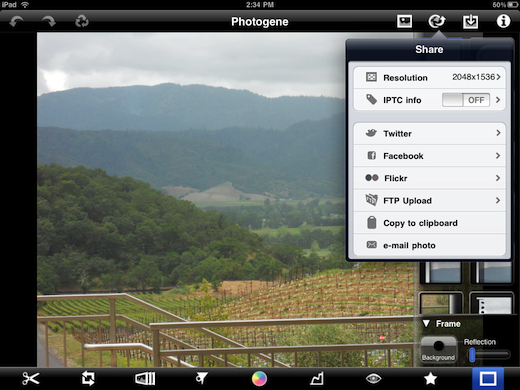 Photogene for iPad gives you a powerful photo editing tool helping you improve the look photos in your library, along with the ability to share them on your various social networks. I can imagine this app getting better over time and really become a go-to photo editing app once the iPad gets a camera.
Photogene for iPad is available in the iTunes App Store for $3.99