If you have ever used the Dragon Naturally Speaking software on your Mac or PC you'll be pleased to know that Dragon has released Dragon Dictation iPhone app. Unlike other dictation software this app can be used immediately with no training or set-up required. Just speak and it immediately translates your voice into text.
-
-
Dragon Dictation, from Nuance Communications,is a mobile voice recognition app for the iPhone that allows you to use your iPhone to dictate instead of typing messages or documents and then either sending the text as an email, SMS message or copying and pasting into any other app.
When you fire up the app, you'll get a title screen and on your initial use a license agreement, which you must agree to.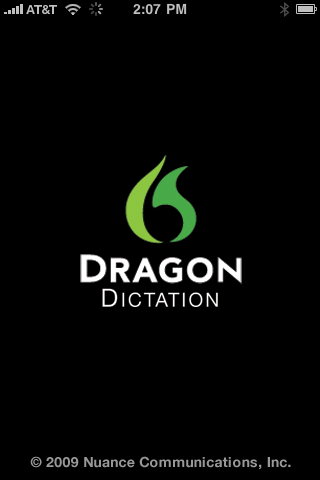 After the title screen disappears you will be presented with a single red Record button.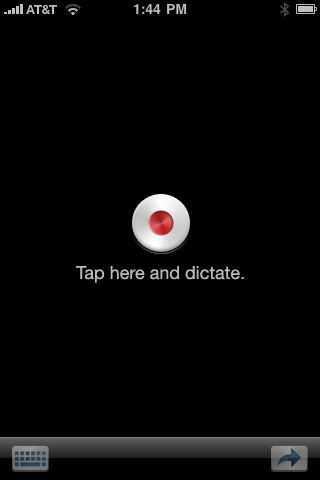 Tap the button and begin speaking. After speaking, press the Done button and your dictation will be analyzed. Depending on the length, this may take awhile. Once the analysis is completed you will be presented with the text.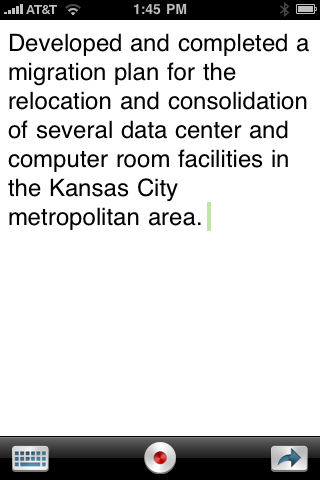 On my testing, I read several different types paragraphs and the results were extremely accurate.
You can then further edit by bringing up the keyboard or sending the text to email, MMS or the clipboard.
Sending to email or MMS allows you to send to any of your contacts or any email address easily.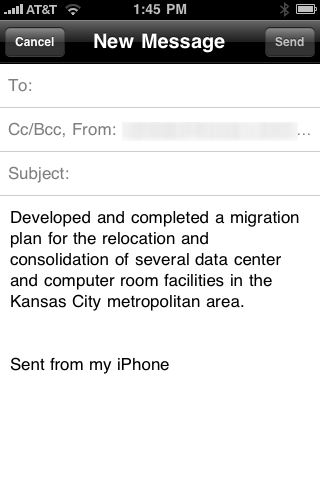 I was very impressed with the accuracy of the app when analyzing my dictation and this is a definite timesaver when having to send lengthy messages without having to type them on the small iPhone keyboard.
Dragon Dictation is available at the App Store for free, although Nuance Communications has stated that this is for a limited time only. So if you are a fan of Nuance's desktop applications this is something you should definitely get for your iPhone.