The much awaited upgrade to 1Password is here and we think it was worth the wait. If you don't use 1Password yet, now is the time you should take a look at the new version. With a new user interface, support for attachments, ability to manage software licenses among the new features, 1Password remains on top as a password manager application.
-
-
Agile Web Solutions has released 1Password 3, which is now fully Snow Leopard compatible, including 64-bit support. This new version brings a new user interface and several new features to help you organize and secure your private and confidential information.
The new interface begins with the startup screen, when prompted for your master password.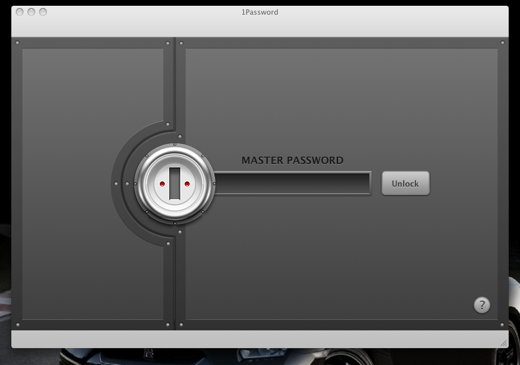 The Vault still contains the same "compartments" with two new additions. You can now enter and manage all your software license information for all your applications. With the ability to attach files, you can now save software license emails within the database and never have to worry about losing them again.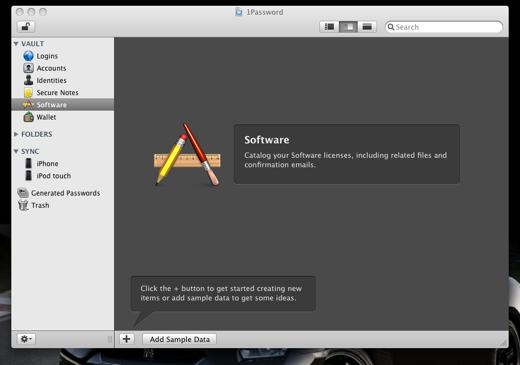 The other new Vault "compartment" is Accounts. Accounts lets you save login information for any account that you don't use in a browser, such as MobileMe, iTunes, instant messaging services, routers and other computer or network devices.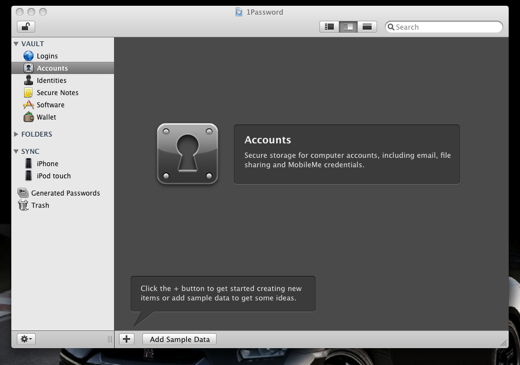 Search is much improved with the addition of tags helping improve the flexibility in how you organize your information. Searching Secure Notes and tags lets you find anything in 1Password.
1Password 3 has also made improvements to the syncing with your iPhone and iPod Touch. Using the Selective Sync feature, you can pick what information you want synced to your devices and with the addition of the Safari Login Bookmarklet, you can sync your data to Safari as a bookmarklet, allowing you to easily login by entering your access code.
1Password 3 brings significant improvements to what might already be the best password and identity manager available. From the improved UI, performance enhancements and new Vault "compartments" improves the application's capabilities to help secure and manage your logins, passwords and wallet data, keeping the data safe while you surf and conduct business on the Internet.