Do you want a quick way to print files from your Desktop without having to open the application first? There's a quick way to let you print files from the Desktop.

Open System Preferences, go to Print & Fax and drag the particular printer to your Desktop.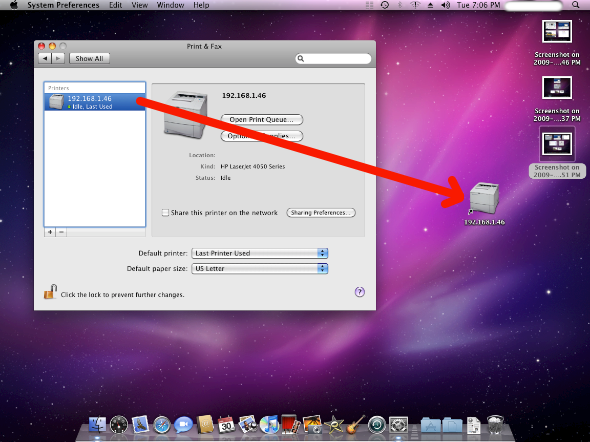 From now on all you need to do is drag any file onto the printer icon and it will print automatically.