How safe is your Mac? Not as safe as you think.
While the Mac offers ease of use and simplicity, some of those "features" could actually be exposing you to security risks. One such feature is in Safari that automatically opens "safe" files as soon as they are downloaded. According to Apple's definition "safe" consist of package-installer and disk image files, which could contain malware.

From the Safari menu, select Preferences and click the General tab and uncheck the Open "safe" files after downloading option. From now on you will have to double-click on the file in your Downloads folder in order to open.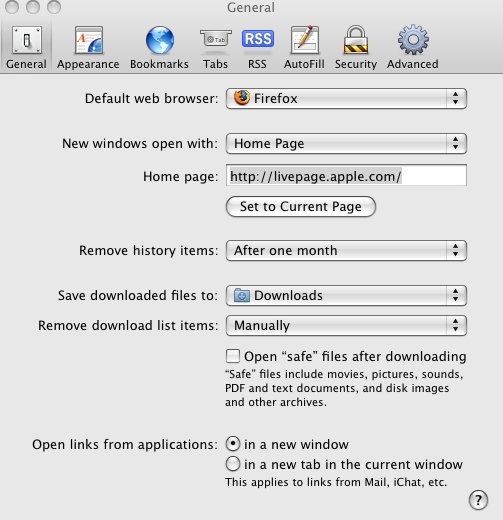 By disabling this feature you will be protected against possible malware in any files you download that would be opened automatically. You should still make sure that any files that you open are safe by scanning them with any form of anti-virus software.