Home Sharing is one of the new features that was introduced in iTunes 9 and lets you easily share music and other media files among different computers on your network.
In this post we will highlight the features and how to setup Home Sharing on your network.
Enabling Home Sharing
1. Open iTunes
2. Select Home Sharing icon on the left-hand side of iTunes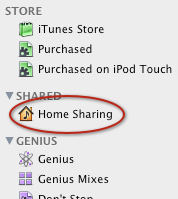 3. When prompted, enter your iTunes login information.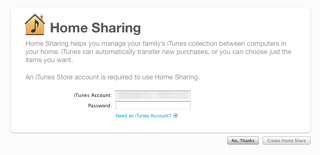 4. Click Create Home Share
If you have multiple iTunes accounts, be sure and use the same login information on all computers that you want to enable Home Sharing on.
Once authenticated, you will get a confirmation screen, with a reminder about using the same login information on any other computers you are setting up.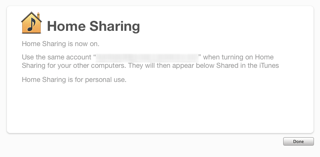 After you setup the additional computers you can view and browse those other libraries.
5. Click the Home Share that you want to connect to.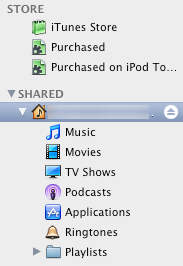 6. You can browse the library and the various categories. Please note that you cannot stream or transfer Movie rentals from one library to the other.
While browsing the other Home Share you can do the following:
Stream Music and Videos by clicking on the file
Transfer Content to your library by selecting the content in the Home Share and dragging the content to your iTunes library. You can also select the content and then clicking the Import button on the lower right-hand corner.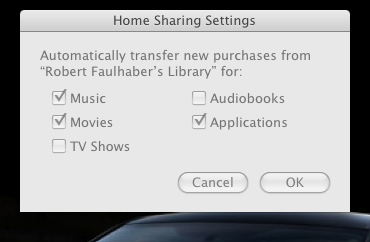 7. You can setup iTunes to automatically transfer content between Home Shares. To enable, select the appropriate Home Share and click Settings in the bottom right-hand corner of the iTunes window. Select the items that you want transferred every time you download iTunes Store content on that computer.
Home Sharing does a nice job letting you share and transfer iTunes Store content between computers on your network, however we wish Apple would simplify the process for non-iTunes Store materials, which you must transfer manually.