Would you like to be able to easily access functions in Finder and customize the menu bar? Now with a few clicks you can display menu buttons for your favorite and most-used Finder functions and streamline your day-to-day routine activities.
HHH
To customize the Finder menu bar, just open a Finder window.
Then Ctrl-Click on the title bar area and a drop-down menu will appear.
Select Customize Toolbar from the drop-down menu.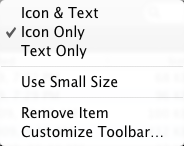 A new window will open showing the various items that you can place in the toolbar. Just drag the icon of the item that you'd like directly into the toolbar. Click Done when finished and those functions will now be accessible with a single click of the icon in the toolbar.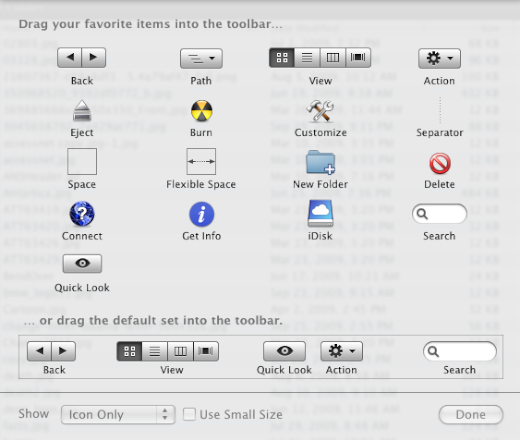 If at some point you'd like to remove that icon from the toolbar, just Cmd-Click and drag the icon off, onto the desktop and it will disappear.
What other Finder tricks do you use? Leave a comment below.